University of Pretoria
Concept work for the University of Pretoria done whilst a design director at The Brand Union Africa. OUR CHALLENGE: To move them from passive to an active state, by starting a new type of conversation. INSIGHT: The insight was that most universities talk to the future. The University of Pretoria took a different approach. We suggested that they build on today, which in turn will affect the future. What you achieve today will enable the future. Today is particularly relevant to students with the rise of social media being so immediate. THE SOLUTION: So we went out there and asked everyone one simple question "What are you going to do today?" TECHNICAL SOLUTION: We created a dynamic brand language solution with the invention of a tonal volume concept centered around the crowd sourced response, that addresses the varied audience sets. The audience volumes are as follows: Alumni, being the former university students, need to be addressed in a softer tone; the Tuks, who are the student body, need to be addressed in a loud colloquial tone and lastly, everybody in between need to be addressed in a medium tone.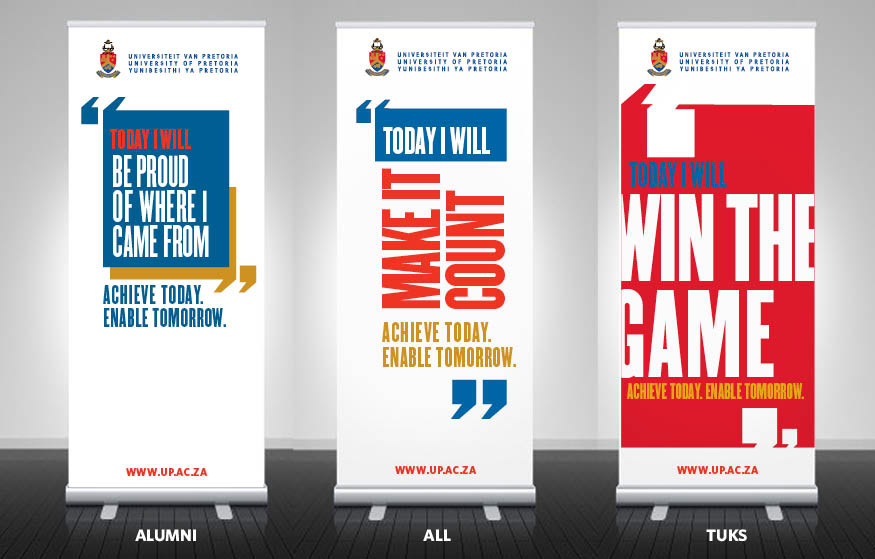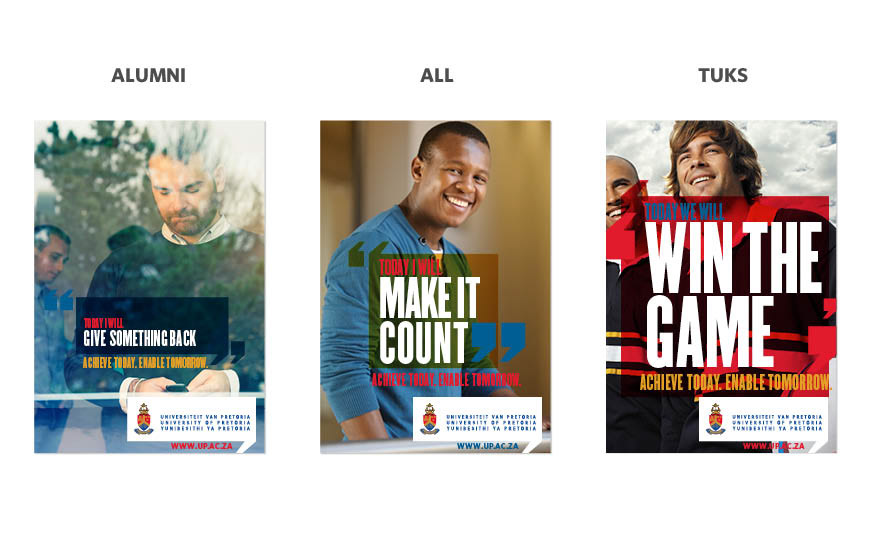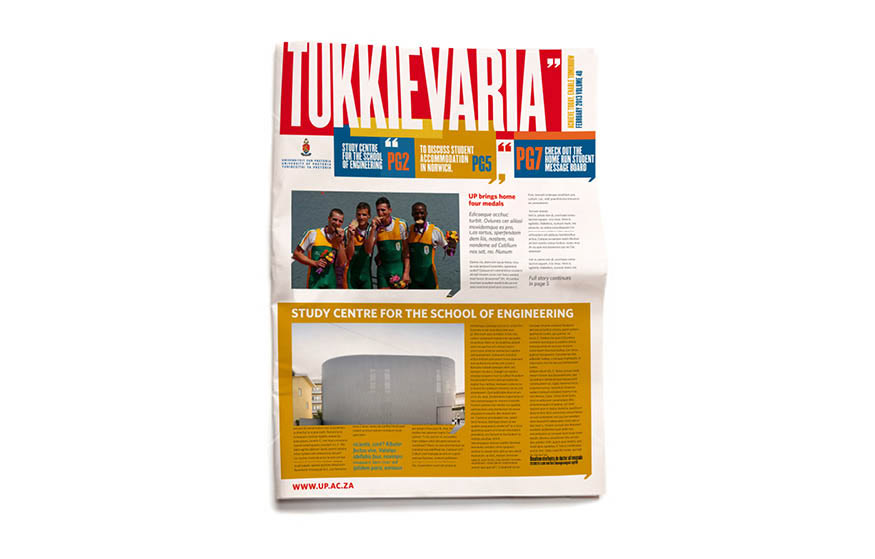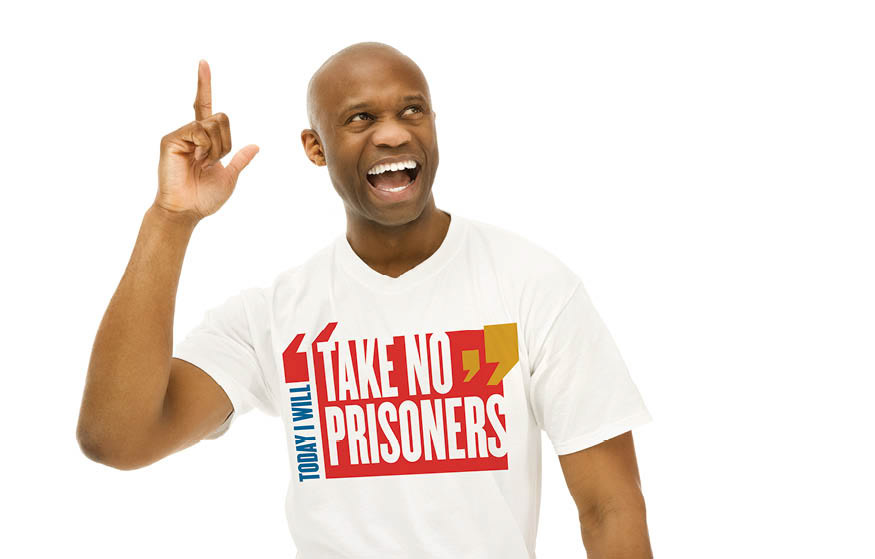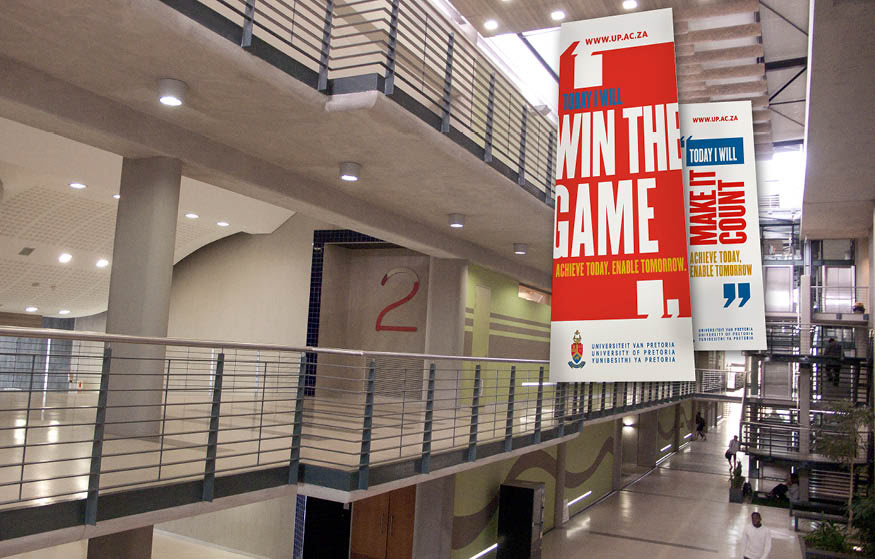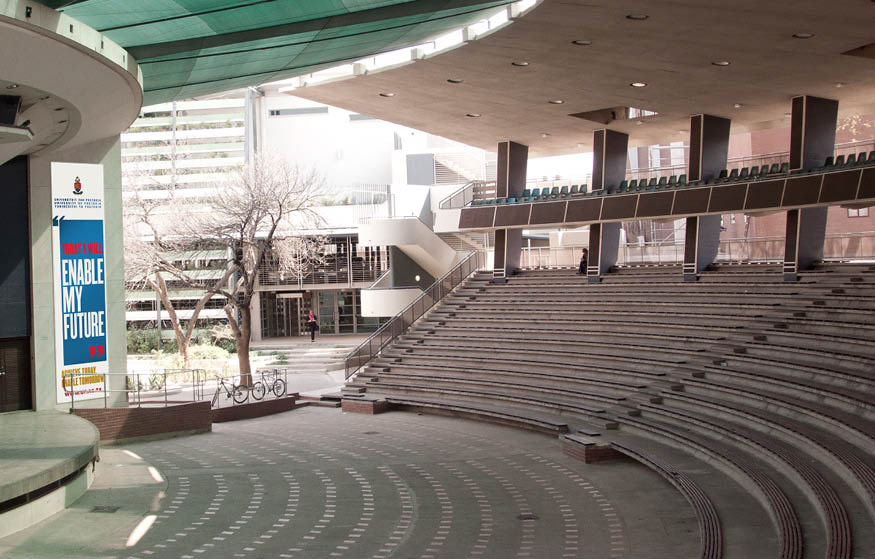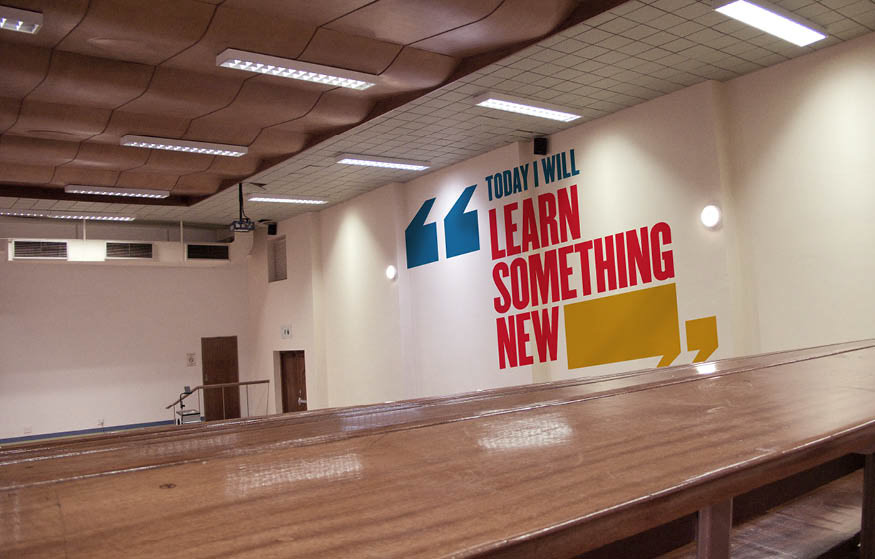 Internal (lecture theatre) branding.