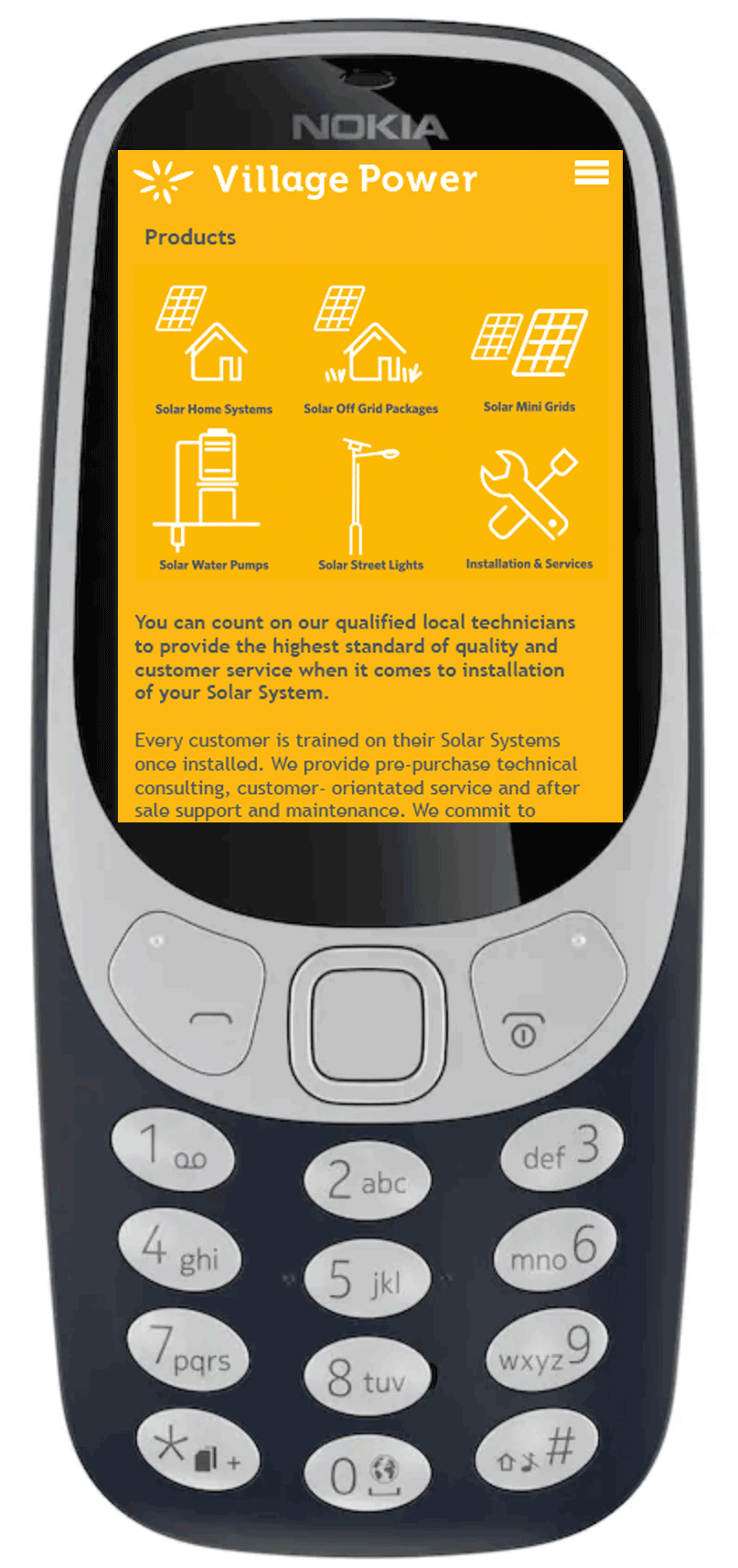 DESIGN THINKING + PRODUCT IDENTITY
BRAND STRATEGY + COMPETITOR ANALYSIS
Village Power aims to create a positive impact
on the standard of living for the majority of people in rural areas of Sub - Saharan Africa.
It strives to achieve this by creating a sustainable supply chain, boost awareness, increase productivity, availability and improve affordability.
To stand for the sustainable improvement of the standard of living of people in rural areas of sub-Saharan Africa by grassroots development
Remodel and reengineer business models in order to maximize impact on people and communities in rural areas.